Soil CO2 Respiration Test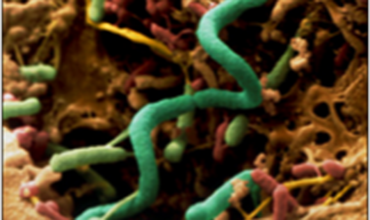 Soil Health — Biological Activity
Potential Nitrogen Mineralization Rate
Waters lab is now offering the Solvita – CO2 soil respiration test. Growers are increasingly interested in soil biological factors to be included as part of their soil test. This test is designed to help growers potentially reduce their Nitrogen applications throughout the growing season. The test also monitors the effectiveness of manure applications, identifies management problems, and evaluates the "Soil Health" by looking at the microbial activity of the soil. The Solvita CO2 test measures the release or burst of CO2 in soils after being dried and rehydrated in the lab. The amount of CO2 is directly linked to Nitrogen mineralization and microbial activity. Microbial respiration of soil organic matter releases CO2 and nutrients to crops. Essentially, the higher the CO2 the higher your microbial bio-activity, and the higher potential Nitrogen release.

Solvita Test vs. Soil Nitrate-N
The soil respiration test shows the potential nitrogen released due to mineralization while a traditional Nitrate-N test shows residual Nitrogen that is currently available in the soil. Both tests are not required but coupled together will give you the information to more effectively manage your Nitrogen requirements.
Why Do I Need This Test?
Growers are naturally interested in maximum yields, but today they are also interested in economic concerns, the environment, and sustainability on their farms. Many government programs and environmental pressures from the market place are prompting and in some cases requiring growers to have a plan to more effectively manage the use of Nitrogen.
How and When to Sample
Follow standard sampling procedures to obtain a representative sample. Samples should be taken at a depth of 6 inches. Since most samples are taken at this depth, the same sample may be used for your regular nutritional soil test, the Solvita test, and a nitrate test. Be sure to fill the soil sample bag to the fill line. Samples can be taken at anytime but should be taken before applying fertilizer.
 Sample Report
Sample report will include CO2-C ppm, Soil Condition Rating, Biomass Carbon ppm, the Estimated Mineralizable Nitrogen lbs/acre, and Nitrate-N lbs/acre if requested.