Soil Health Testing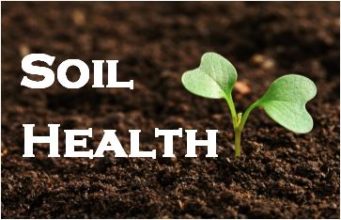 What is Soil Health?
Soil Health means different things depending on who you ask. Generally, it is an overall rating of the total health of the soil, considering biological, chemical, and physical factors.
To Waters Lab, Soil Health means potential beneath the soil surface. Soil Health Testing gives growers the opportunity to evaluate their management practices and make better decisions on the farm. Better yields start with a healthy soil.
Waters Lab Soil Health and Fertility Report will include the following:
• Basic 4 Soil Test – Complete Nutrient Analysis
• Aluminum, Sodium, and Soluble Salts
• Nitrate Nitrogen and Ammonium Nitrogen
• Solvita CO2 Burst Test
• Solvita SLAN Test
• Active Carbon
• VAST Aggregate Stability
• Organic Matter
EXAMPLE REPORT
These test parameters are used to calculate the Soil Health Score as well as the Soil Fertility Score. Each report is color-coded to easily depict areas needing attention. Accompanying the report is a detailed description of each Soil Health Factor, as well as an explanation of how the Health and Fertility scores are calculated.
Waters Agricultural Laboratories, Inc is held in high regard in the industry, especially among our customers. This is due to our knowledgeable staff, consistent and timely results, and most importantly—our quality analytics. We strive to continue providing customers with the most up-to-date methods of monitoring their soil to achieve its maximum potential. With Soil Health Testing through Waters Lab, our customers receive accurate and USEFUL data for on-farm applications.