Pesticide/Herbicide Residue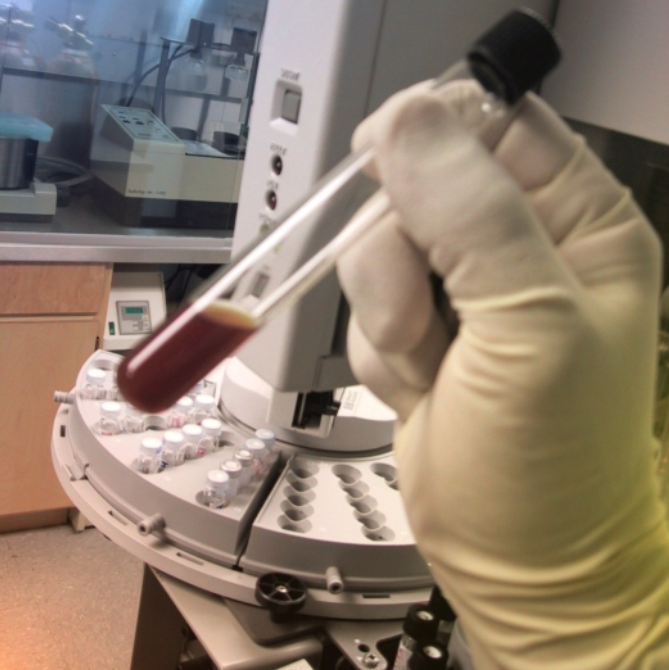 Waters Agricultural Labs, Inc. has been "Improving Growth with Science" since 1976. Those years of experience uniquely qualify us to offer herbicide/pesticide residue testing on a broad range of agricultural commodities, soil, plant and water. Testing can help determine pre-plant herbicide levels in soils and identify problems which may have been caused by drift or carryover. Fertilizers and tank mixes can be analyzed for improper content. Testing is the only way to determine identifiable levels.
Waters Agricultural Labs stands out from the competition in more ways than one. Our reputation is built on providing accurate and reliable results fast and at a reasonable cost. We have designed our agricultural residue screens to include several compounds for a single, affordable price. Many labs charge much more for one compound. In addition. those years of experience have helped us create a highly efficient laboratory with state of the art equipment and a qualified staff. We are dedicated to providing the results, service, and support you need. Turnaround time for most residue samples is 2-4 days.
Choose your lab for sample submittal forms:
Testing Packages Available:
General Herbicide Screen Includes:
Alachlor
Atrazine
Benefin
Bromacil
Butachlor
Butylate
Cycloate
Eptam (EPTC)
Ethalfluralin
Hexazinone
Isopropalin
Metolachlor
Metribuzin
Molinate
Norflurazon
Oxadiazon
Oxyfluorfen
Pebulate
Pendimehtalin
Prodiamine
Profluralin
Prometon
Propachlor
Propazine
Simazine
Terbacil
Trifluralin
Vernolate
Chlorinated Pesticide Screen Includes:
4,4-DDD
4,4-DDE
4,4-DDT
Aldrin
Alpha-BHC
Alpha-Chlordane
Beta-BHC
Delta-BHC
Dieldrin
Endosulfan I
Endosulfan II
Endosulfan Sulphate
Endrin
Endrin Aldehyde
Endrin Ketone
Gamma-BHC
Gamma-Chlordane
Heptachlor
Heptachlor Epoxide
Methoxychlor
PBCs
Toxaphene
Phenoxy Herbicide Screen Includes:
2,4,5 – TP
2,4,5-T
2,4-D
2,4-DB
Dicamba
Dichlorprop
Dinoseb
MCPA
MCPP
Picloram
Trichlopyr
OrganoPhosphate Screen Includes:
Carbophenothion
Diazinon
Chlorpyrifos
Ethion
Malathion
Methyl Parathion
Parathion
Tetrachlorvinphos
Pyrethroid Insecticide Screen Includes:
Cyfluthrin
Esfenvalerate
Resmethrin
Tetramethrin
Deltamethrin
Cyphenothrin
Permethrin
Bifenthrin
Lambda Cyhalothrin
Cypermethrin
Individual Compounds can also be analyzed.  Call for pricing and compound availability.
Memberships & Affiliations:
Please contact the lab for services that are not listed above.