Precision Agriculture Services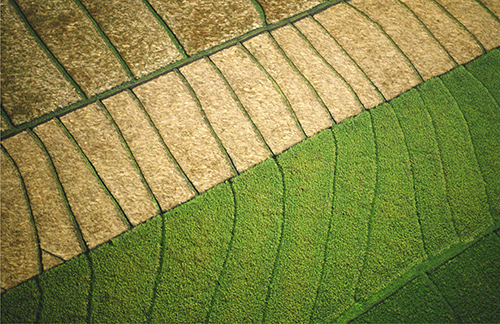 Waters Agricultural Laboratories was built on the principles of Precision Agriculture. Beginning in 1976, Waters Lab began analyzing grid samples and producing color-coded maps by hand. After more than 38 years of Precision Agriculture experience, we are the leader in precision ag services. Waters Agricultural Laboratories has a fully staffed GIS mapping department utilizing the latest technology and software. We also provide a host of services designed to support your precision ag program. Mapping and Precision Ag services are available at all three locations.
Mapping Services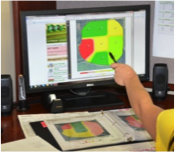 From the solid foundation of our laboratory services, we have constructed a Precision Ag Department combining lab analyses and recommendations with GPS data to create custom application maps. We then output the data in a variety of  formats compatible with most application equipment.  In addition, we provide hardbound map books containing field boundaries, sampling maps, full color maps for each element, application maps and soil sample reports.  Application files are sent via email, Sling Shot, or loaded directly onto your flash drive.
Let us do the inside office work for you so you can be in the field with your customers getting the outside work done.
Contact Waters Lab for more Information and Pricing
Mapping Software

FieldAlytics:  We are a reseller of FieldAlytics Precision Ag Software.  This is an advanced web or cloud based mapping system with innovative features including Asset Tracking, Zone Management, Automated Yield and As Applied Integration, Variable Rate Seeding, Aerial Imagery, and Work Order Tracking.  Boundaries, Soil Test Maps, Fertilizer Application Maps, Zone and Yield maps are some of the features of this precision mapping program. FieldAlytics offers an advanced Ipad mobile software. Private Labeling is available.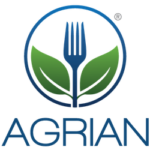 Agrian: We are a reseller of Agrian Precision Ag Software.  This program is designed to accommodate all facets of precision ag data in one platform.  Users can access a full suite of customizable applications via computer, tablet or smartphone.  The Agrian 6 system is programmed to capture data on fertilizer applications; nutrient management; planting records; field scouting reports; spray records; integrated soil, tissue and water laboratory analysis; and asset tracking with wireless data transfer from field equipment.
We provide the training and support required to have you up and running in a matter of hours.
Contact Waters Lab for more Information and Pricing 
Data Integration & Support Services

We have the personnel to answer your questions with regard to the analytical and technical aspects of precision agriculture.  We offer support for your Precision Ag program by providing lab data in a format compatible with your GIS system.  We work closely with all of the major software formats.  Lab data can be automatically uploaded to the platform of your choice, making it simple to receive your data quickly.  Recommendation equations to produce lime and fertilizer application maps are also available.  Contact our Precision Ag Department for more information.
Precision Ag Equipment
Waters Lab can also provide you with the tools needed to do the job more efficiently and the training, support, and parts to keep you in the field.
Trimble Nomad or Juno (PDA)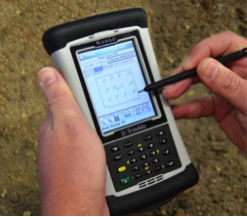 Simple Simon Soil Sampler – Automated ATV mounted Auger system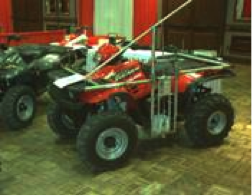 Wintex1000 Hydraulic Soil Probe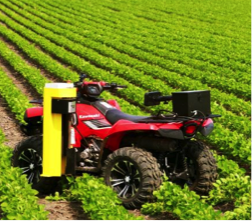 The Leader in Precision Ag Services
Mapping Services
Mapping Software
Precision Ag Support Services
Precision Ag Equipment
Please contact the lab for services that are not listed above.