Sampling Supplies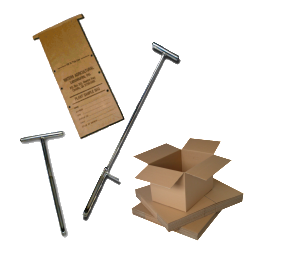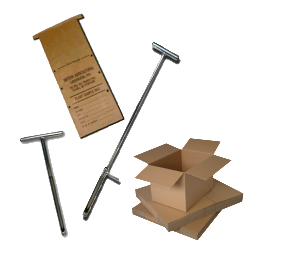 We provide all sampling supplies free of charge. To order supplies, please contact the lab by calling 229-336-7216 or you can order supplies online below. If you are prepared to ship samples now, you may print a sample submission sheet immediately by clicking one of the following links (depending on lab location):
Camilla Georgia Lab: Georgia Information Sheet
Owensboro Kentucky Lab: Kentucky Information Sheet
Warsaw North Carolina Lab: North Carolina Information Sheet
Vicksburg Mississippi Lab: Mississippi Information Sheet
(This is an Adobe Acrobat PDF (Portable Document Format) document and requires the free Adobe Acrobat Reader for viewing and printing.) Download an installable copy by clicking the following link: Download Acrobat Reader.
Sampling Supplies Order Form
We do not charge for soil sampling supplies with the exception of soil probes. Please try to limit your orders to supplies actually needed. By doing so, you help to insure that this program of free sampling supplies may continue. Thank you for your help and consideration.