New Location In The Delta!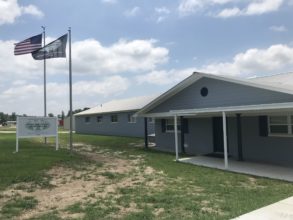 Waters Agricultural Laboratories, Inc. is pleased to announce the opening of our 4th laboratory in Vicksburg, Mississippi. Vicksburg is centrally located in the heart of the Delta. This will give customers the option to deliver samples directly to the lab and will provide one day shipping for most customers in the region.
Waters Lab has been committed to agriculture for more than 40 years and has greatly appreciated the loyalty and commitment of our customers. With the growth of our company, the continued growth of Precision Ag and agriculture in general, we have opened this facility in Mississippi in order to maintain and increase that commitment. This lab will provide the same quality service you've come to expect from other Waters Lab locations with more timely service and support to our valued Mississippi customers.
Our Mississippi facility is 8000 square feet with ample room for expansion. It is fully equipped with new state-of-the-art equipment and is now completely operational. We employ onsite Agronomists, Chemists, Biologists, Lab Technicians, Office Personnel, and Customer Service Representatives. Additional services and new tools only available from Waters Lab will be announced in the near future.