FREE Shipping Program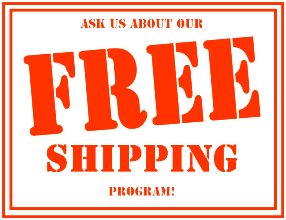 Waters Lab has been working with UPS for the past 20 years in producing return service ground shipping labels.   We are now proud to announce that we are also offering
FedEx return shipping labels.  Both labels are available to customers as a means of shipping samples back to our facilities for analysis.  Each label has a flat rate charge no matter the weight of the package. However, if you ship a certain number of samples per box, you could be eligible for our Free Shipping Program.   See eligibility details below:
Soil Samples – 25 or more samples per box 
Plant Tissue Samples – 15 or more samples per box
Take advantage of our Free Shipping Program and never pay for shipping to our facilities again!
Contact any of our locations for ordering labels and instructions.